Archaeological Observation, Powys
Watching Brief (Archaeological Observation) for Amey on behalf of Severn Trent Water including access pits and trenching for the installation of a replacement water main between Moel Glas and Foel, Llangadfan, Powys.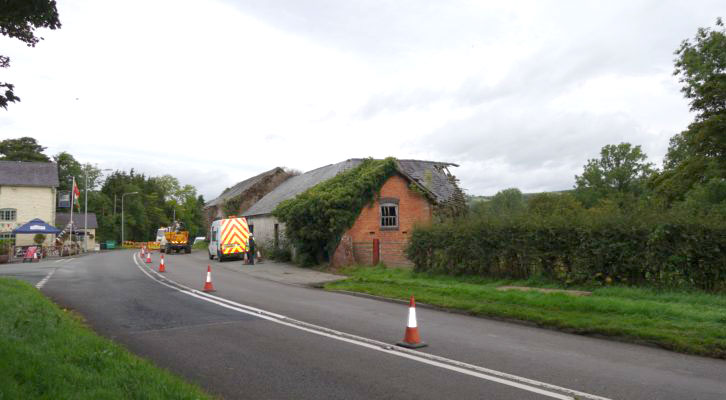 Trenching was opened along the carriage way and in the verges of the A458, adjacent to the remains of a rectilinear enclosure believed to be of medieval origin. The enclosure may have been associated with a motte located at the Cann Office Hotel, some 130m to the northwest.
In Brief
Client:
Amey on behalf of Severn Trent Water
Sector:
Infrastructure; Utilities; Water
Services:
Location:
Replacement Water Main between Moel Glas and Foel, Llangadfan, Powys
Key Points
Replacement water main
Engineering works monitored
No features identified
Results
No archaeological deposits or features were identified and pipeline installation continued