Archaeological Observation (Watching Brief), Bedfordshire
We were instructed by a Private Individual to undertake an Archaeological Observation in connection with the construction of a three-storey extension to an existing former office building at Harpur Street, Bedford, Bedfordshire and conversion of the premises to flats.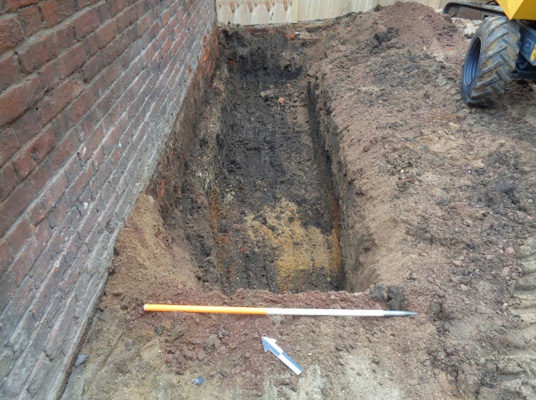 In Brief
Client:
Private Individual
Sector:
Construction/ Residential Development
Services:
Location:
Harpur Street, Bedford, Bedfordshire
Key Points
Sensitive site in Bedford Town Centre within a Conservation Area
Summary
The site is situated on the Harpur Street/Tavistock Street junction in sub-area 2 (Town Centre West) of the Bedford Conservation Area, described as reflecting a rich legacy of historic structures, particularly from the 18th and 19th Century, including 114 listed buildings. The site also lies within Archaeological Component 5, Late Saxon and Medieval settlement, as defined in the Bedford Extensive Urban Survey. It is located just to the west of an earlier north-south route across the River Great Ouse to the south, possibly in use since the Roman period.
Results
No features or finds of archaeological significance were revealed during the course of the groundworks. Planning condition discharged allowing development to proceed.