Archaeological Standing Building Recording, Northamptonshire
In June 2021, Border Archaeology (BA) undertook a programme of Archaeological Standing Building Recording to Historic England Level 2 of the Coach House adjacent to the Old Rectory, 2 School Lane Harpole (Northants).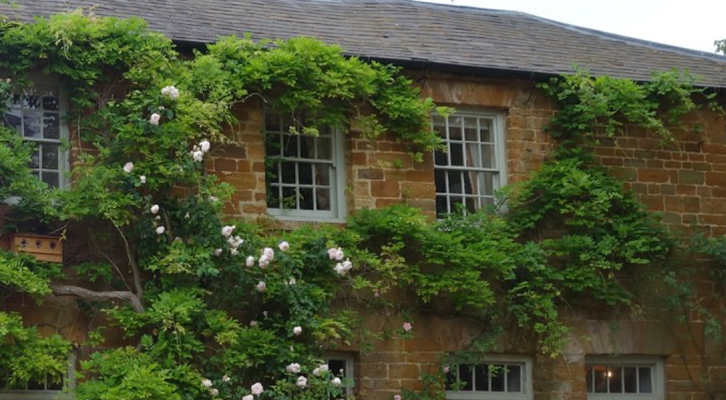 In Brief
Client:
Private Individual
Sector:
Historic Buildings; Built Heritage; Conservation
Services:
Archaeological Standing Building Recording
Location:
Northhamptonshire
Summary
The Coach House is a two-storey, four-bay range built of coursed, squared ironstone with a hipped slate roof, located to the immediate rear of The Old Rectory. Both buildings were erected in 1816 for the Rector of Harpole, by William Chadwell Mylne and are designated as Grade II together with the associated courtyard wall.
The ground floor of the Coach House comprises the former Rector's trap house at the northern end of the range, to the right of which is a hallway with staircase leading up to the first floor with a utility room to the rear. Both rooms were heavily refurbished in the late 20th century.
The southernmost two bays at ground floor level consist of two former stable ranges (now used for storage), the interiors of which have survived relatively intact, with cobbled and stone flagged floors, arched recesses for hayracks or mangers and wooden stall partitions. Some fixtures and fittings have been removed, although the northern stable retains evidence of hayracks in the north wall while the southern range has an intact wooden trough.
The first floor of the Coach House, which probably housed service rooms, was converted to guest accommodation in the mid-1970s. The original arrangement of the first floor into four separate compartments remains legible although there have been extensive refurbishments.'
Results