Heritage Statement, High Street, Edgware, London
Planning application to convert existing lockup premises adjacent to the Mason's arms Public House, into a Barber Shop.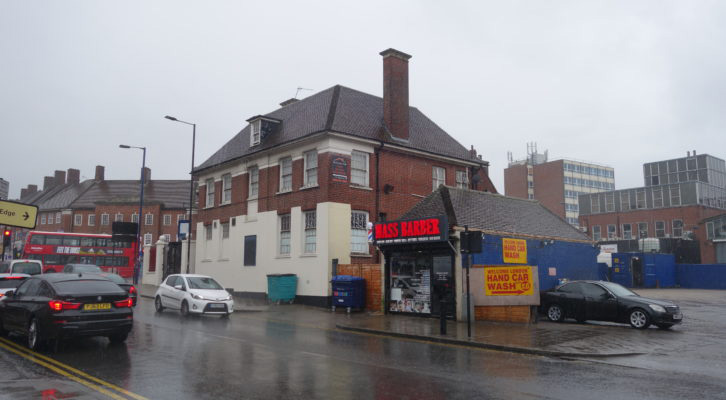 In Brief
Client:
Private Individual
Sector:
Historic Buildings/Conversion/Commercial Development
Services:
Location:
Edgware, London HA8
Key Points
Retrospective Planning Permission
Change of Use
Site located in Archaeological Priority Area (APA) of Edgware Village and next to Conservation Area
Impact on nearby Heritage assets assessed as Neutral to Slight
Summary
The conversion of the lockup premises into a barber shop is considered to have a neutral/slight impact on the setting of nearby designated and undesignated built heritage assets in the immediate vicinity, including the Masons Arms public house (a non-designated built heritage asset) and the Edgware High Street Conservation Area.
This reflects the extremely limited scope of the conversion works (which will only result in a minimal external change to the front elevation of the building, represented by the glazed frontage and new signage) and its previous historic usage as a hairdresser's shop. It should also be noted that the site lies outside the boundary of the Edgware High Street Conservation Area.
The site is located on the western edge of the boundary of the Edgware Village Archaeological Priority Area, associated with the historic roadside settlement of Edgware, the origins of which can be traced back to the Roman period.
However, due to the fact that no ground disturbance will be required for the conversion of the building into a barber shop (such as excavation for new structural footings or the installation of services), it is considered that there is no impact on buried archaeological assets within the Archaeological Priority Area of Edgware Village.
Results
Planning Application approved