Why Join Border?
An expanding successful business, we have a fantastic order book & an enviable pipeline of exciting archaeological projects for years ahead.
There has never been a more exciting time to work for Border. Whether you're straight from university, returning to the profession or furthering your career, a wealth of opportunities awaits.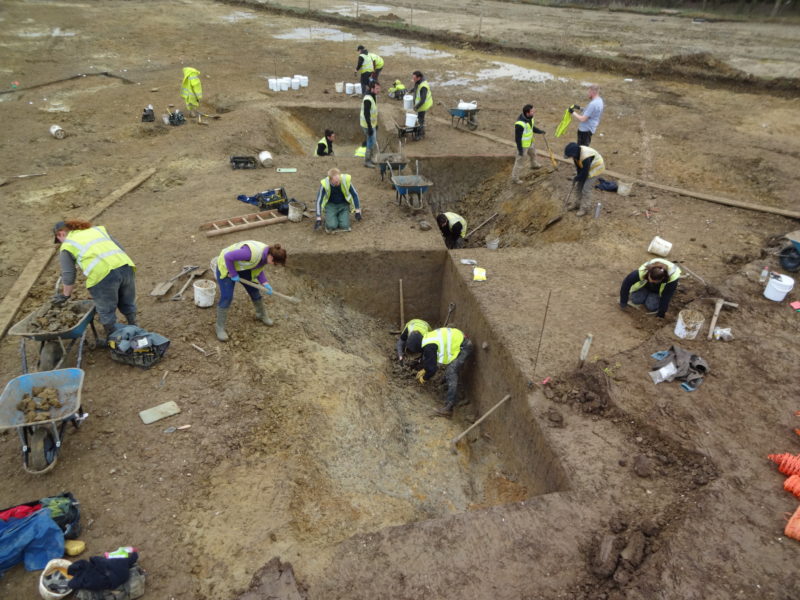 With training provided throughout your employment, talented individuals can expect a fast-track rewarding career. 25 years established with an experienced team of recognised experts, we offer a challenging and rewarding commercial environment with unrivalled mentoring and career development.
You will receive a competitive salary that meets or exceeds CIfA expectations.
We are a progressive company. Unlike our competitors, we have always offered permanent contracts enabling many of our young archaeologists to become home owners.
When we find the right people we work hard to create opportunities.
Border Archaeology is an equal opportunities company*
58 % of our workforce are women
54 % of our Archaeologists are women
73 % of our Senior Management Team are women
* These statistics were accurate on 8th March 2019 when we celebrated International Women's Day
Our Training Events are not office bound…
Over the last few years our archaeologists have downed tools to Jailbreak to Bruges and powerboat race across the Solent. We've raced yachts to the Isle of Wight and back, visited exhibitions at the British Museum and walked Welsh mountains in the rain.
Our Culture
We are passionate about our business, passionate about our archaeology and passionate about you.
We believe in academic rigour, astute business acumen and a "can do" attitude in our pursuit of customer satisfaction and professional excellence.
It's all about opportunity. But it's not all about hard work. We believe in having fun. Our commitment and respect for our archaeologists engenders team spirit across our sites. Our staff are motivated, dedicated, proactive and passionate team members.
Border Benefits
Up to 33 days holiday (inc. Bank Holidays & discretionary holiday for Christmas)
Company Sick Pay*
Permanent contract for all staff including trainees
Fast track career progression for talented individuals
Training provided throughout employment
Annual company training event
High quality PPE & company branded clothing
Health & safety training
Paid CSCS test & card*
Nationally recognised First Aid Certificate*
Paid CIfA membership*
Access to company vehicle on away work*
Single occupancy, quality accommodation when working away
Working away subsistence allowance
Relocation assistance*
Company Health Care Plan*
Company Pension contributions
Assistance towards CPD
Regular performance reviews
* subject to qualifying criteria