Archaeological Desk-Based Assessment, Sudbury, Wembley, Brent
Border Archaeology undertook an Archaeological Desk-Based Assessment (ADBA) with regard to the demolition of a modern bungalow in Sudbury Hill and the construction of a new three-storey house.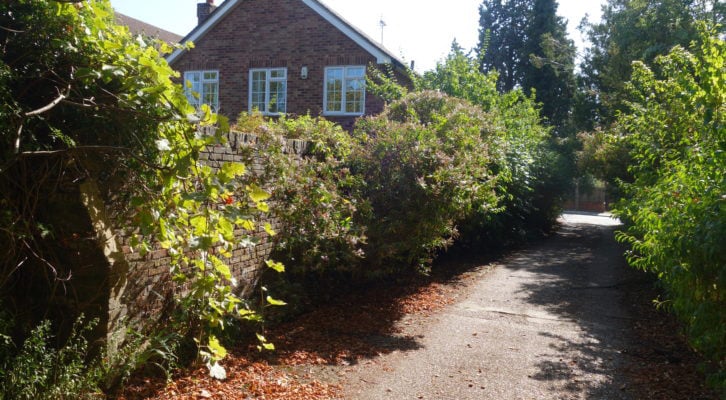 In Brief
Client:
Private Individual
Sector:
Construction/Housebuilding/Residential Development
Services:
Location:
Sudbury, Wembley, North West London
Key Points
The site lies in close proximity to an Archaeological Priority Area (APA) of Sudbury Court
Summary
Overall Conclusion: The overall archaeological potential of the site was assessed as Low to Moderate, with particular reference to encountering possible evidence of medieval occupation associated with the nearby hamlet of Sudbury and buried remains of outbuildings associated with Egremont Cottage and Aspen Lodge, two late 18th/early 19th century villas which were demolished in the mid-1950s. However, as the site of the new building will be located almost entirely within the footprint of the existing house, it was considered that any sub-surface features and deposits will have been heavily disturbed by previous groundworks, thus reducing the likelihood of encountering significant archaeological remains.
A brick boundary wall running along the north-east side of the driveway to the present house was determined to represent the rear boundary of Egremont Cottage, a late 18th century villa demolished in the late 1950's.
Results
Archaeological Planning Condition discharged