Archaeological Field Evaluation, University Hospital Leicester
Following our initial Archaeological Desk-Based Assessment, we were instructed to carry out a programme of Archaeological Field Evaluation in connection with the proposed relocation of East Midlands Congenital Heart Centre to University Hospital Leicester (Leicester Royal Infirmary) involving internal alterations and a three-storey extension to the existing Kensington Building.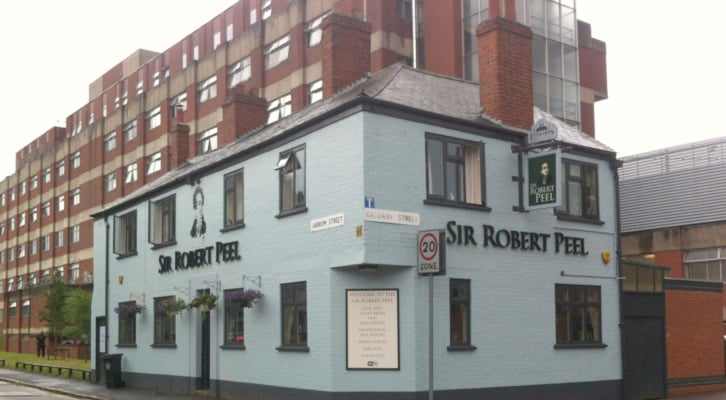 In Brief
Client:
Healthcare Construction Company
Sector:
Construction/Healthcare
Services:
Archaeological Desk-Based Assessment/Programme of Archaeological Field Evaluation
Location:
Leicester, Leicestershire, East Midlands
Key Points
This location is considered to be of archaeological importance as it lies within the boundaries of a Romano-British extra-mural suburb and is in close proximity to the Raw Dykes Roman Aqueduct, a Scheduled Ancient Monument
Summary
Our Archaeological Desk-Based Assessment had been previously submitted in connection with the proposed development thus informing the historical and archaeological background.
The site is located on the southeast side of Jarrom Street, roughly 1km from Leicester city centre, on a narrow sward between the street and the hospital buildings, which was considered likely to have been heavily landscaped and supplied with services during construction of the Kensington Building.
Its importance in archaeological terms focused upon its location within the former boundaries of an extra-mural suburb of the Romano-British town of Ratae Corieltauvorum, with potential to contain significant evidence relating to the contemporary road network and water supply system.
A single evaluation trench was opened, its dimensions reflecting the physical constraints of the site.
Results
The trench revealed modern made-ground deposits, together with service pipes and brick ducting, with no archaeological features or deposits encountered. Planning Application approved with conditions.