Archaeological Observation, Surrey
We undertook a programme of archaeological work including Desk Based Assessment, Walkover Survey and Archaeological Observation as part of our ongoing partnership with South East Water since 2014.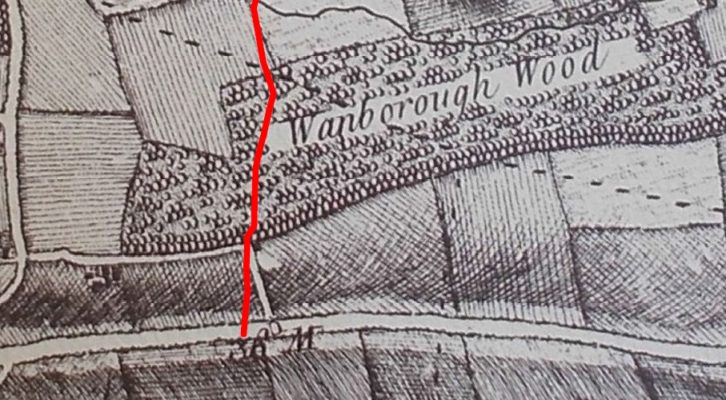 In Brief
Client:
South East Water
Sector:
Infrastructure; Utilities; Water
Services:
Location:
Hog's Back near Guildford, Surrey
Key Points
Watching Brief for Hog's Back Reservoir Mains Reinforcement Scheme following our Desk Based Assessment and Walkover Survey
Continuation of previous work carried out by Border
Evidence of finds ranging in date from the Prehistoric to the Post-medieval period
Summary
We carried out an Archaeological Desk Based Assessment and Walkover Survey for this scheme which represents a continuation of previous work.
We identified that the pipeline route crossed a landscape of archaeological potential.
Evidence of prehistoric flint scatters and burials of prehistoric or medieval date had been previously found adjacent to the Hog's Back Reservoir (immediately north of the A31) at the southern end of the route.
A late Iron Age/Romano-British temple complex, designated as a Scheduled Ancient Monument, was located north-east of the pipeline, while evidence of medieval or post-medieval industrial activity had been recorded towards the northern end of the route.
A Walkover Survey of the route of the scheme was also undertaken, which identified few visible features of archaeological interest, with the exception of a possible relict watercourse feature towards the northern end of the route.
Following the DBA and Walkover Survey we undertook a programme of Archaeological Observation.
Results
Although no archaeological features were subsequently identified, finds recovered suggested activity in the area from the Mesolithic or early Neolithic through the Romano-British and medieval to the post-medieval periods. Evidence of late medieval pottery was identified and may derive from a pottery manufacturing centre to the west of the pipeline route.