Archaeological Programme of Works, Somerset
On behalf of Bristol Water we undertook research and fieldwork to assess and record the archaeological impact of a pipe replacement scheme at Broad Road, Charterhouse-on-Mendip, Somerset.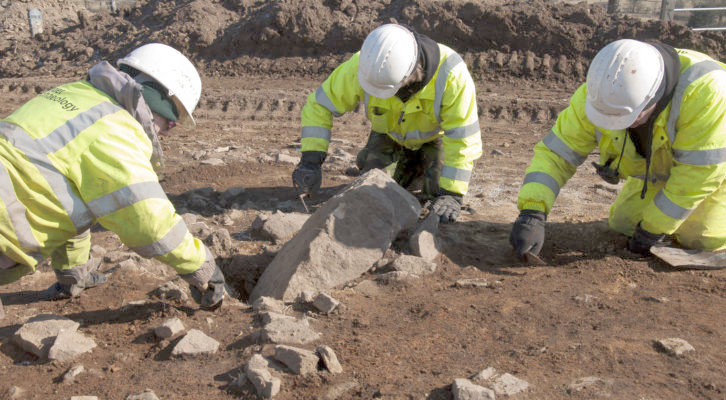 Key Points
Water main replacement scheme in an archaeologically sensitive landscape
Multi-period prehistoric activity revealed dating back to the Mesolithic
Summary
Following a Desk-Based Assessment of the proposed route, a 15m wide easement was marked out across four fields and a 10m width within this easement was stripped of topsoil (to a depth of approx. 0.15m) to reveal any archaeology requiring further investigation.
Results
Revealed a multi-period prehistoric landscape with a background signature of post-medieval activity. A prehistoric standing stone and a platform like structure were revealed and recorded in situ. A number of worked lithics, primarily flint were recovered from within the topsoil and subsoil.
Water pipeline successfully installed to timeline.