Drone Survey, Winchester
Drone UAV survey was undertaken in Winchester, as part of an existing project to evaluate a historic building and grounds.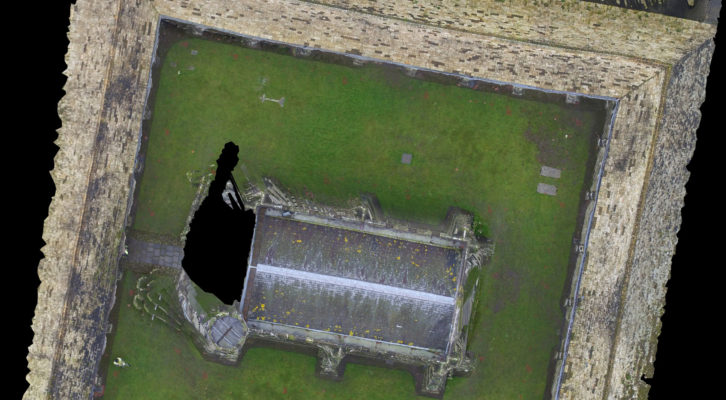 In Brief
Client:
College
Sector:
Historic Building
Services:
Drone Survey
Total Station Survey
Location:
Winchester
Key Points
Medieval site
Total Station Survey
Summary
As part of our ongoing work in Winchester, we were commissioned to survey a building in advance of significant works within the medieval site. An overhead flight was devised and enacted in order to obtain specific images of the site to assist with planning as well as a total station survey of the graveyard to ensure building works would minimise damage to the graves.
One of our smaller drones was utilised to capture images of the sides of the structures in order to aid characterisation of the building. As part of this, precision flying was required due to the confined nature of the structures and full control had to be maintained to ensure no collisions with either the buildings or the personnel working in the area.
Results
All work was completed in time and the survey provided invaluable data which would not have been obtainable using traditional methods of surveying.​ Highlighting how important drones are when accessing traditionally inaccessible places.