Historic Building Recording (Survey), Barking, East London
Border Archaeology undertook an Historic/Standing Building Recording Survey of a Grade II listed granary in East London, built in the early 1870s, informed by a detailed programme of documentary research.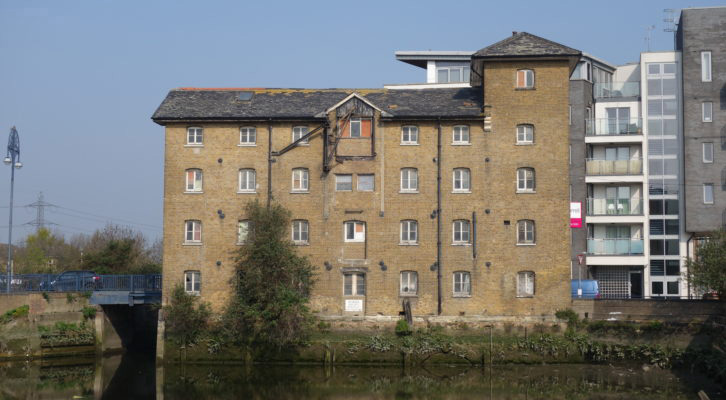 Key Points
Level 2/3 Standing Building Recording Survey of a historic Grade II listed granary
Summary
Documentary research undertaken prior to undertaking the Standing Building Recording Survey established that the present granary building was built in 1872-4 for T.D. Ridley & Sons, a firm of Essex brewers and flour millers who had obtained the lease of the adjacent Barking Mill, an important local flour mill dating back to the medieval period.
The existing Old Granary was built to the designs of an architect named Frank Whitmore (1844-1920), a prolific designer of domestic, industrial and public buildings in Essex and Suffolk during the late 19th early 20th century. The Standing Building Recording Survey, undertaken to Historic England Level 2/3, identified three main phases of building work and subsequent alteration, ranging in date from the early 1870s to the late 20th century.
The completed report was submitted to Adam Single at the Greater London Archaeological Advisory Service, who stated that it was 'exactly what I was looking for and the research provides useful leads on future work in the area too' and he was happy to recommend approval to the Local Planning Authority.