Watching Brief (Archaeological Observation), Berkshire
Watching Brief (Archaeological Observation) on behalf of South East Water for engineering groundworks relating to the Swinley Forest Strategic Water Main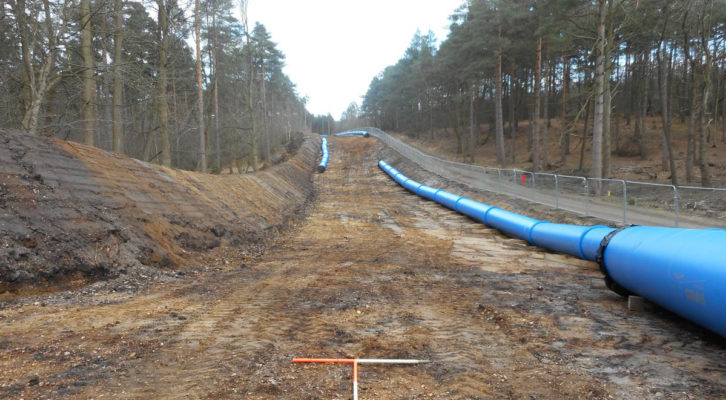 The scheme comprised two pipeline routes and covered approximately 3.3km within an area used for military exercises since the 18th century. Topsoil was removed to establish a working easement followed by open cut trenching for pipeline installation. Parts of Swinley Forest remain in MOD ownership.
View our report here: ADS Grey Literature Library
In Brief
Client:
South East Water
Sector:
Infrastructure; Utilities; Water
Services:
Watching Brief (Archaeological Observation) ; Post-Excavation Assessment
Location:
Swinley Forest Strategic Water Main, Bracknell, Berkshire
Key Points
Watching Brief for Water Main
3.3km of pipeline
Second World War storage tank recorded
No evidence of Roman roads uncovered
Results
Visible remains of military use included Napoleonic earthwork redoubts and a cluster of five possible Second World War tank traps. Our Observation revealed a possible Second World War storage tank immediately southeast of the tank traps. No evidence was found relating to two Roman roads presumed to have been disturbed during forest management.
Engineering groundworks enabled…