Archaeological Field Evaluation, Kingston-upon-Thames
A programme of Archaeological Field Evaluation was carried out at Galsworthy Road in Kingston-upon- Thames. This was in connection with the demolition of an existing two-storey detached dwelling and site levelling followed by construction of two three-storey properties with full basements.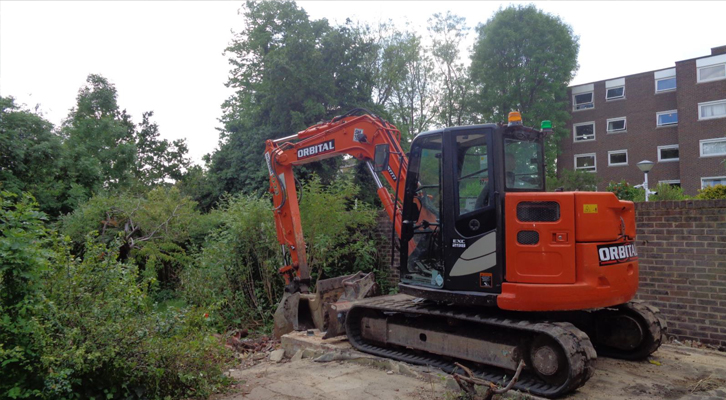 In Brief
Client:
Planning Consultant
Sector:
Construction
Services:
Archaeological Field Evaluation
Location:
London
Key Points
Site is associated with the 16th Century Hampton Court Palace Water Works
One trench contained a ditch aligned on the projected course of the 16th Century water pipe
Summary
A ditch within Trench 002 shared a very similar alignment to the projected course and it is possible that the original pipe trench in this area had been reopened in the 19th  Century or later, a section of the 16th Century conduit removed and a ceramic field drain inserted in the backfill.
Artefactual recovery comprised several post-medieval/modern finds, including a complete green-glass 'Bordeaux'-style wine bottle dated 19th Century or later and a piece of 17th -18th Century handmade sandy brick.
Results
A 16th Century conduit comprising a section of lead piping forming part of the original Hampton Court Palace Water Works was thought to cross the southeast portion of the site.
One trench revealed a ditch aligned on the projected course of the 16th Century water pipe. The ditch contained a section of ceramic field drain in the backfill but no evidence for the conduit, suggesting that while the ditch itself may well represent the original pipe trench, this had subsequently been reopened and the lead piping removed, to be replaced by the later ceramic drain.