Archaeological Field Evaluation (Trial Trenching), Buckinghamshire
Archaeological Field Evaluation undertaken on farmland to the north-east of, Drayton Parslow prior to solar farm development.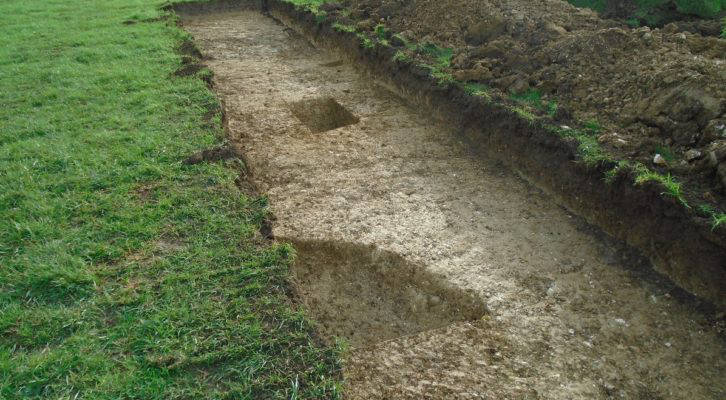 Key Points
Proposed site of solar farm
729m² of trial trenching following an Archaeological Desk-Based Assessment
Medieval and post-medieval agricultural features revealed
Summary
Following an Archaeological Desk-Based Assessment 14 trial trenches were opened to identify any archaeology.
No archaeology was revealed in 10 trenches with the remaining 4 containing agricultural drainage ditches and medieval ridge and furrow cultivation.
Results
Archaeological Planning Condition Discharged