Archaeological Field Evaluation, Farmland, Herefordshire
We were commissioned by a Planning and Architecture Practice to carry out a programme of arch trial trenching to discharge an arch planning condition relating to a 60-unit residential development. The site comprised 3 ha of farmland close to a 12th/early 13th Century Grade I listed parish church within the medieval settlement of Holmer.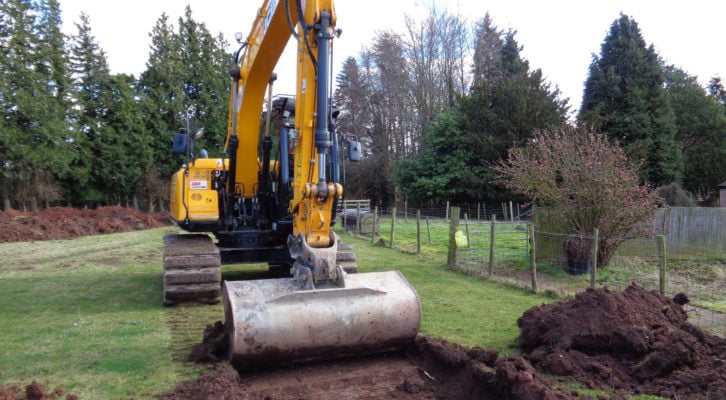 In Brief
Client:
Planning and Architecture Practice
Sector:
Housebuilding/Commercial Development
Services:
Archaeological Field Evaluation (Trial-Trenching); Post-excavation Assessment
Location:
Farmland, Herefordshire
Key Points
3 ha site - 60 units
22 trenches – 20m x 2m
No significant archaeology revealed
Summary
Finds previously made on the site included a corn-drying oven and possible cobbled trackway close to the Church, with evidence of crop-processing on a significant scale, suggesting this had been the site of a farm located on the fringes of the medieval village of Holmer.
A series of possible prehistoric cremation pits had also been found.
However, our investigation revealed no further features although one of the trenches was found to contain 13th Century pottery, together with bone representing cow, horse and sheep/goat and the vertebra of freshwater bream, the most popular freshwater food fish during the medieval period. No evidence was encountered within the trench to establish its function, although the character of the finds did strongly suggest a focus of medieval occupation somewhere in the vicinity.
Results
Following completion of works with no significant archaeological issues encountered, land was promptly released for development.